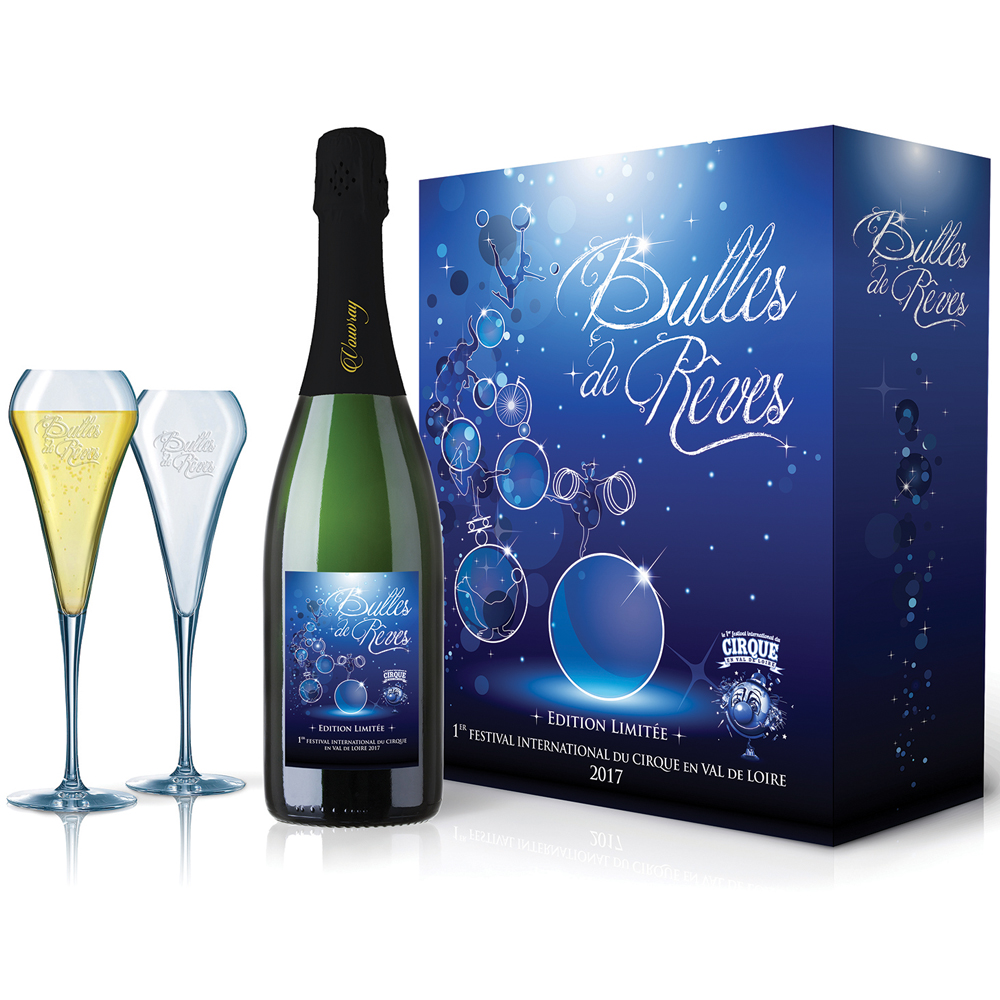 Creation of Dream Bubbles box
Creation of the Dream Bubbles box and illustration symbolizing the effervescence, the sparkling of Vouvray and all the magic of the circus!
The encounter of two authentic and magical worlds gave birth to this unique box.A limited and numbered édition with only 100 copies!
This dark blue box with matt soft touch paper including a bottle of Vouvray, 2 engraved glasses and the Festival program, will be given out at the 1st International Circus Festival, which will take place in city of Tours from September 29 to October 1,2017.
You can already reserve your box with MDCM company!
All of these little Dream Bubbles such as fluttering and twirling acrobats under a big tent, will extend the magic of this 1st International Circus Festival in Loire Valley.