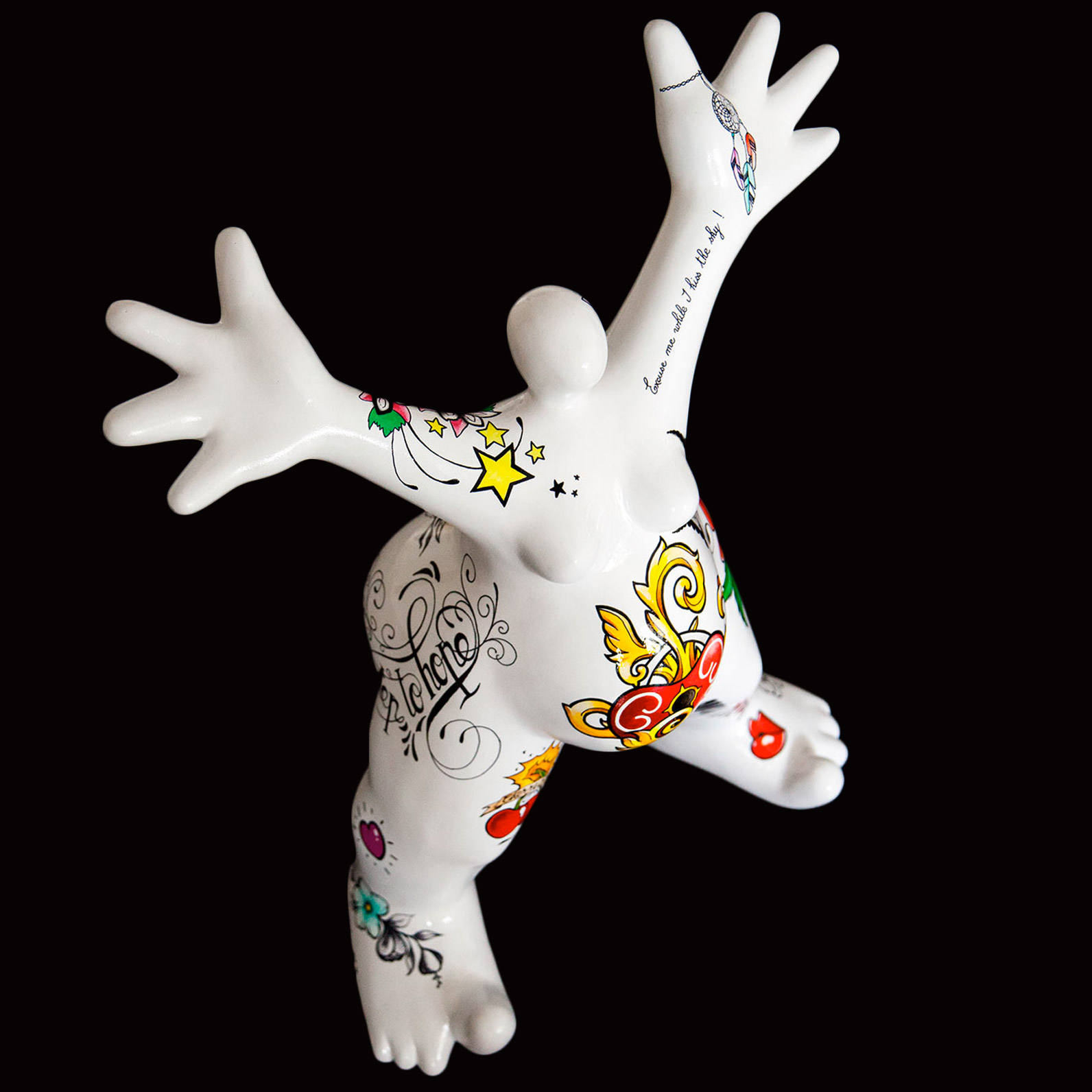 In association with Laurence Dréano sculptor,
we are pleased to present "Cherry Bomb".
Creation of the sculpture made by Dréano,
illustrations and graphic design made by Colibri Factory.
"Cherry Bomb" is covered with illustrations in a New School and Old School tattoo style, inspired by the artist's universe :
sensual, poetic, idealistic with a touch of feminism !
Mixed techniques:
acrylic, brushes and markers !
This work will be presented during the exhibition / sale of Laurence Dréano,
Saturday 9 and Sunday 10 December 2017 from 14h to 19h.
Dréano